Customers can now edit booking details conveniently in the app even after the booking has been confirmed without having to contact our CS. 
Changes with Instant Confirmation
1Photo and file upload
2Notes to driver
3Contact details
4Cash on delivery (COD) and proof of delivery return (POD) service
Changes Requiring Driver's Approval
1Locations
2Date and time of pickup
3Time type
4Extra services (except extra helper)
How to Use Customer Edit Feature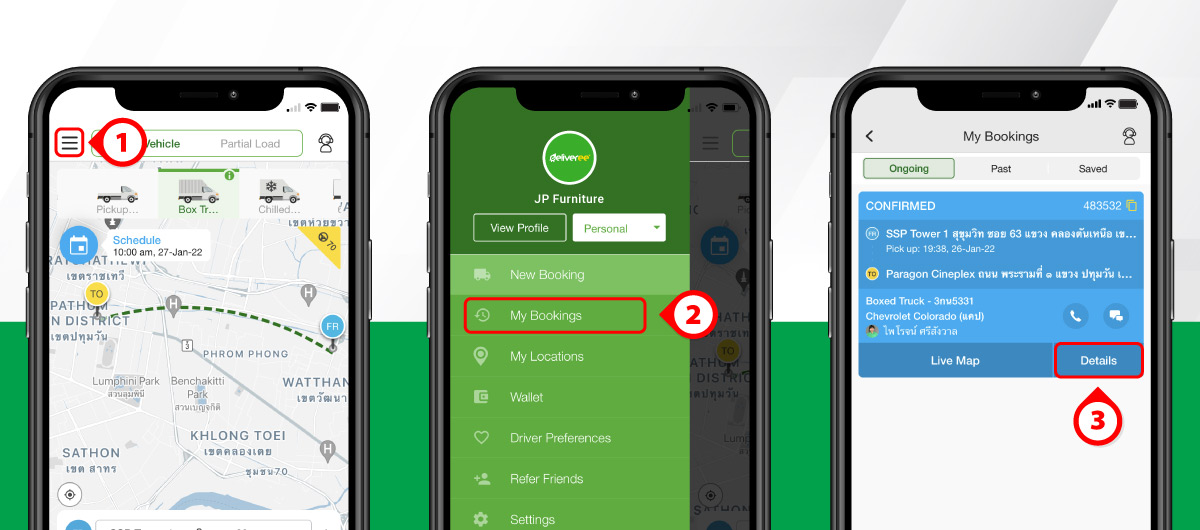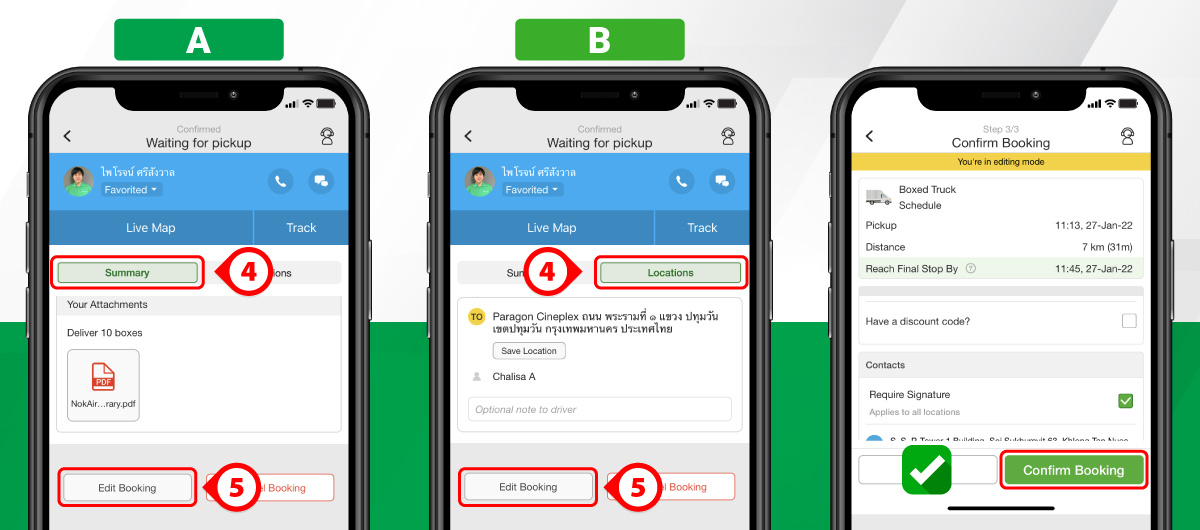 1Click the left-corner menu
2Choose 'My Bookings'
3In the 'Pending' tab, go to the booking you wish to edit and click 'Details' 
4The system will bring you to the booking details. Change booking details in 'Summary' tab and location details in 'Locations'  tab
5Click 'Edit Booking' to edit and 'Confirm Booking'  your changes
How to Edit Document Return/COD Details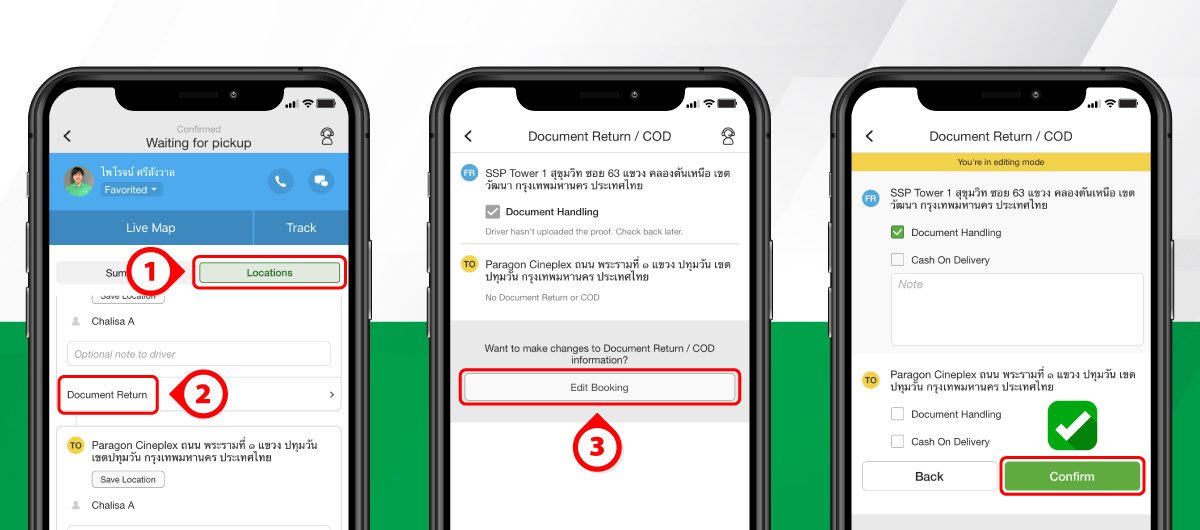 You can edit the booking until the driver sends the signature at the first location. If you wish to edit your booking after that, please contact our customer service center for assistance.
Our customer service center is open every day from 5:00 AM to 10:00 PM. Contact us through 02-105-4400 hotline, in-app chat or support.th@deliveree.com