About SPIL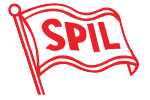 Deliveree and SPIL have partnered to bring you a highly flexible and affordable trucking and containerized shipping service for all major routes.
Through Deliveree's strategic partnership with Salam Pacific Indonesia Lines (SPIL), you can access major shipping routes from Jakarta and Surabaya outbound to all major destinations throughout Indonesia.
If you're booking a door pickup, a Deliveree truck will collect your goods and bring them to SPIL's depot. Your LCL shipment will then be handled by SPIL's expansive container shipping footprint comprised of depots at port of origin, Indonesia's largest ship fleet covering all major sea routes, depots at port of destination, and a trucking fleet to deliver your LCL shipment to final destination.
KEY FACTS
Operating Since 1970
Personnel 1,300
Capacity 36,046 TEU
Container Vessels 54
Container Depots 40
City Presence 35