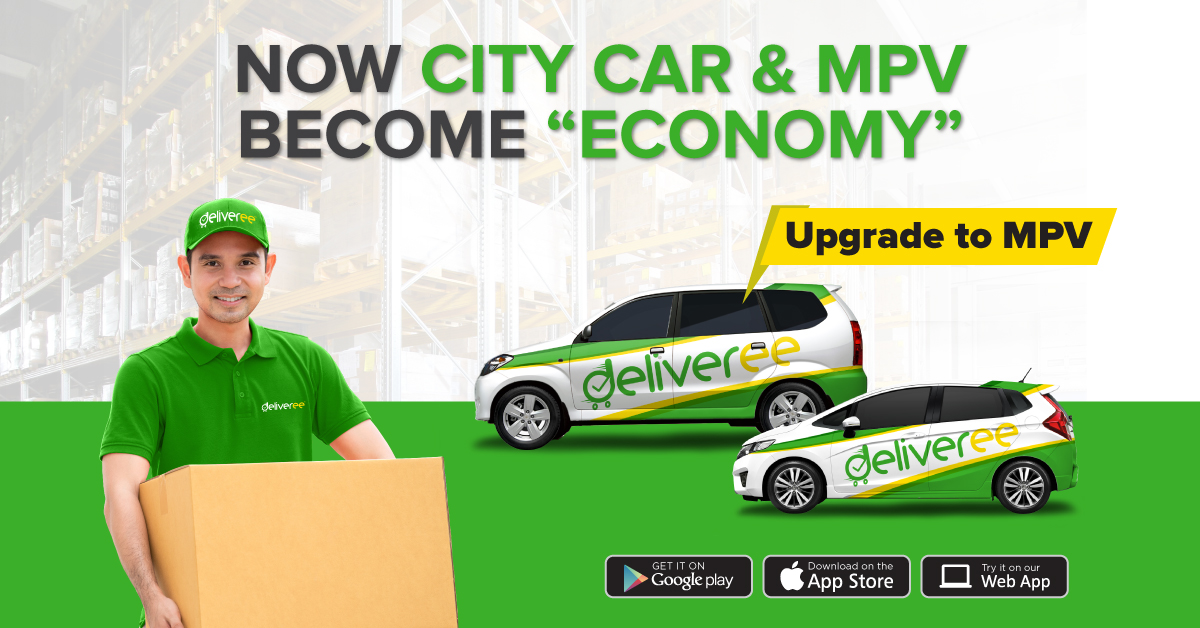 Deliveree has something new in our Deliveree app (Download here). When you book "Economy Car", you will see an option to book with an option "Upgrade to MPV".  This feature will match you with our MPV driver in case you need a bigger vehicle for your delivery.
"Upgrade to MPV" for larger vehicle
Economy Car consists of City Car and MPV. When you need to deliver souvenirs, caterings, or more bulky items, all you need to do is clicking the "Upgrade to MPV" feature, and we will match you with the MPV car.
How to book an Economy Car with and Upgrade to MPV:
Choose your pickup location & destination, select

"Economy"

icon

in the mobile app or web app.

On the next page, select

an

"Upgrade to MPV"

. Don't forget to take a picture of your goods from the app to give more information for your driver.
Always check your vehicle size
Make sure that you always check the maximum capacity of the vehicle you book with the size and amount of goods you will deliver. City car maximum capacity is 100 x 90 x 75 cm with maximum weight of 150 kg. If your goods exceed this capacity, select the "Upgrade to MPV" so our system will match your booking with MPV car that have a bigger capacity.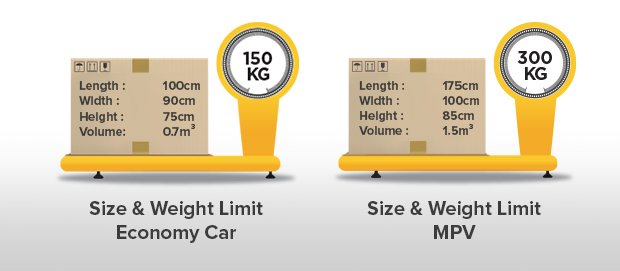 Deliveree logistics service provider always give you a convenience to choose a vehicle that matches your needs. Book our services immediately or schedule your pickup time up to 2 weeks in advance.
Need an assistance for your booking? Contact us at support.id@deliveree.com or Live Chat our Customer Service everyday from 6am to 11pm. Our CS agents will assist you responsively.
*******
Find out more about Deliveree Indonesia by visiting our website at www.deliveree.com/id or download Deliveree app here (Google Play & iOS).