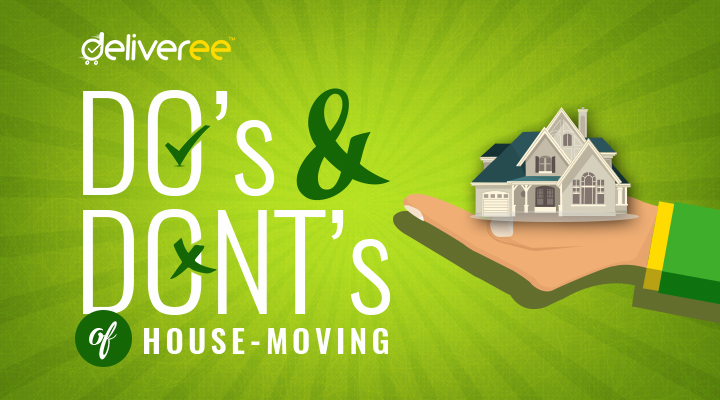 House-moving with the whole household could be hectic and expensive, but when you follow these tips from Deliveree logistics service, everything would be easy-peasy!
Do's #1: Be Organized
First and foremost, you need to be organized. Make an inventory list of the items you need to take with you and determine them by category so you can pack them in the right boxes. Organized packing makes it faster and less messy. You should also label the boxes to know which box carries which items.
Do's #2: Pack Early
It is better to pack way before the moving services arrive to pick up your boxes, appliances, and furniture. It is also recommended to book a house-moving service as early as possible to avoid panicking at the last minute.
Do's #3: Book Efficiently
Select the right engkel box and engkel truck you need for house-moving. You might waste money by renting a moving truck type that cannot accommodate your household furniture and appliances. It is also advisable to rent a truck from reliable logistics service just to be safe.
Don'ts #1: Don't Be Careless
Make sure that you do not use damaged or wet boxes as these cannot protect your items as much as new boxes can. Do not forget to wrap fragile items in bubble wrap, Styrofoam, or paper.
Don'ts #2: Don't Spend Too Much
Do not go beyond your house-moving service budget so you can avoid spending too much. You can do this by calculating expected expenses and coming up with a final estimation of house-moving cost.
Don'ts #3: Don't Decide Rashly
When booking a transaction ahead, do not schedule house-moving on a rainy or stormy day and do not set the pickup and drop-off time for a rush hour. Moving on a rainy day would get your items wet and booking on a rush hour might get the truck stuck in the traffic.
And most of all, do not forget to consider Deliveree for house-moving services! With Deliveree's Fleet and Pricing page, you can estimate your expenses based on your logistics service needs and browse which Deliveree engkel box and engkel truck for rent you want.