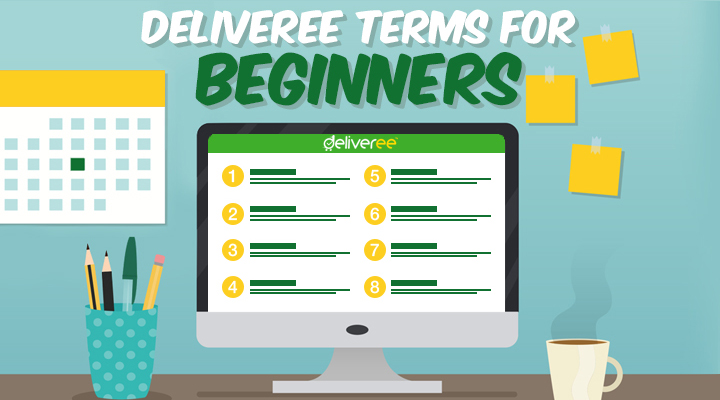 Are you planning to use Deliveree's services but found yourself confused with the terms present on our homepage and blogs? No worries! We have provided a list of basic Deliveree terms for those who wish to know more about our process before making a transaction.
Deliveree app
Deliveree App refers to the web and delivery application that serves as Deliveree's platform to connect package senders and driver partners online.
Deliveree user/customer
Deliveree User/Customer refers to the package sender using Deliveree's logistics services.
Deliveree driver partners
Driver Partners is a term for vehicle owners whose skills and vehicles passed Deliveree's qualification. They are the only ones allowed by the Deliveree company to drive Deliveree fleet vehicles, accept delivery requests and bookings, and personally handle delivery packages during shipping.
Deliveree fleet
Deliveree Fleet is the collective term for all the delivery vehicles available under Deliveree. This includes economy cars, pickup trucks, boxed trucks, and axle car or truck for rent.
Same-day delivery
Same-day Delivery refers to a delivery accomplished on the same day the delivery request was made. This type of service is usually availed when urgent packages need to be immediately delivered.
Track & trace feature
Track & Trace Feature is the Deliveree App's ability to track the package of the customer so the package sender and receiver can monitor the exact location of the package in real time.
Special services
Special services is the collective term for Deliveree's optional services that customers can add to the basic transaction, including multiple destinations, assistance from driver partners, extra space, and extra helpers.
Service area
Service Area refers to certain locations in Indonesia where Deliveree's courier services are available. This location covers Jakarta, Tangerang, Bekasi, Depok, Bogor, and Bandung.
Deliveree business program
The Deliveree Business Program is usually offered to entrepreneurs. It is a Deliveree program specially designed to assist business owners in their business logistics, such as product distribution and deliveries of raw materials.
Limited warranty policy
Limited Warranty Policy ensures Deliveree's customers that any package which got stolen, lost, or damaged during Deliveree's shipping and transport is our responsibility.
Now that you are well-informed about most of Deliveree terms, download and install our Deliveree App today! If you find understanding our terms easy, we guarantee you that making transactions with us is much easier.