As a trusted partner for many businesses in Indonesia, Deliveree understands that many businesses have special requirement or SOP due to the delivery or cargo handling. Therefore, we provide "Customer Staff" as an extra service feature which customers can pick if there is any administrative duties required from the internal staff during the delivery.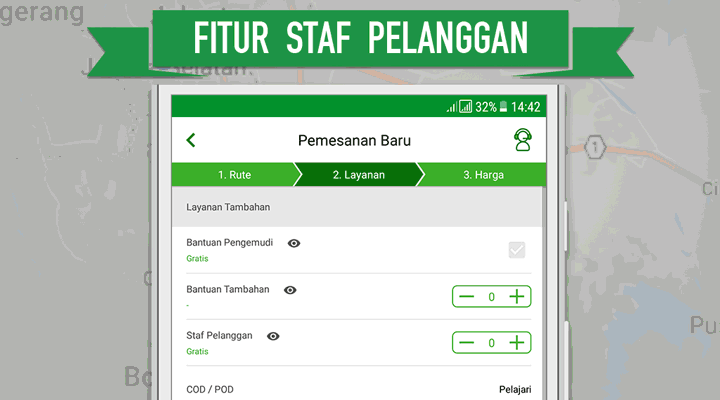 For a same day delivery with economy or van, you can add maximum 2 staffs to join the driver who do a delivery. For a booking with pickup and bigger trucks, you can only add 1 person due to the vehicle capacity.
Deliveree always ensure that all customers will get the best delivery experience with affordable price. If you need any assistance, feel free to contact our Customer Service via live chat or email support.id@deliveree.com.