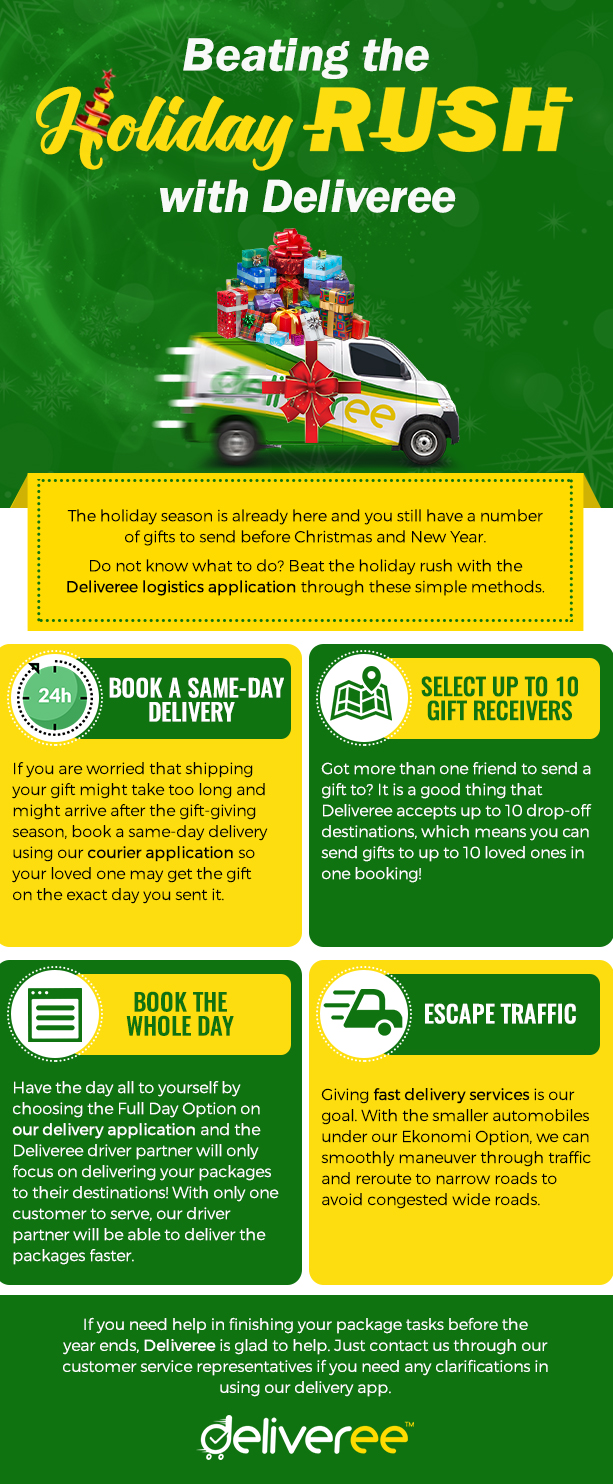 The holiday season is already here and you still have a number of gifts to send before Christmas and New Year. Do not know what to do? Beat the holiday rush with the Deliveree logistics application through these simple methods.
Book a same-day delivery
If you are worried that shipping your gift might take too long and might arrive after the gift-giving season, book a same-day delivery using our courier application so your loved one may get the gift on the exact day you sent it.
Select up to 23 locations
Got more than one friend to send a gift to? It is a good thing that Deliveree accepts up to 10 drop-off destinations, which means you can send gifts to up to 23 locations in one booking!
Book the whole day
Have the day all to yourself by choosing the Full Day Option on our delivery application and the Deliveree driver partner will only focus on delivering your packages to their destinations! With only one customer to serve, our driver partner will be able to deliver the packages faster.
Escape Traffic
Giving fast delivery services is our goal. With the smaller automobiles under our economy Option, we can smoothly maneuver through traffic and reroute to narrow roads to avoid congested wide roads.
If you need help in finishing your package tasks before the year ends, Deliveree is glad to help. Just contact us through our customer service representatives if you need any clarifications in using our delivery app.