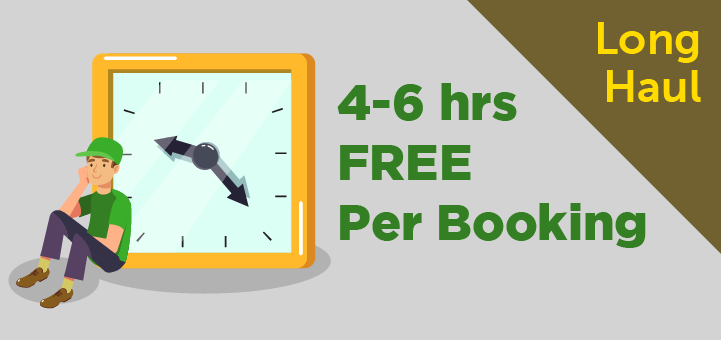 For long haul bookings, you get free wait time according to the table below. 
Minutes of free wait time include the sum of all wait times at each location in your booking, including the pickup location. 
For extra wait time beyond this, you will be charged per hour or portion thereof in the schedule below. 
For customers who pay cash, extra wait time charges are added to the customer's cash payment to driver according to the schedule on this page. 
For Business Program customers, extra wait time charges are itemized in your monthly invoice.
In all cases, our 24/7 CS is available to assist you in the explanation and calculation of extra wait time charges.
Waiting time begins when a driver arrives on location and ends when customer signature is uploaded into our driver app. Please note waiting time will not begin any earlier than the schedule pick up time as shown in your app.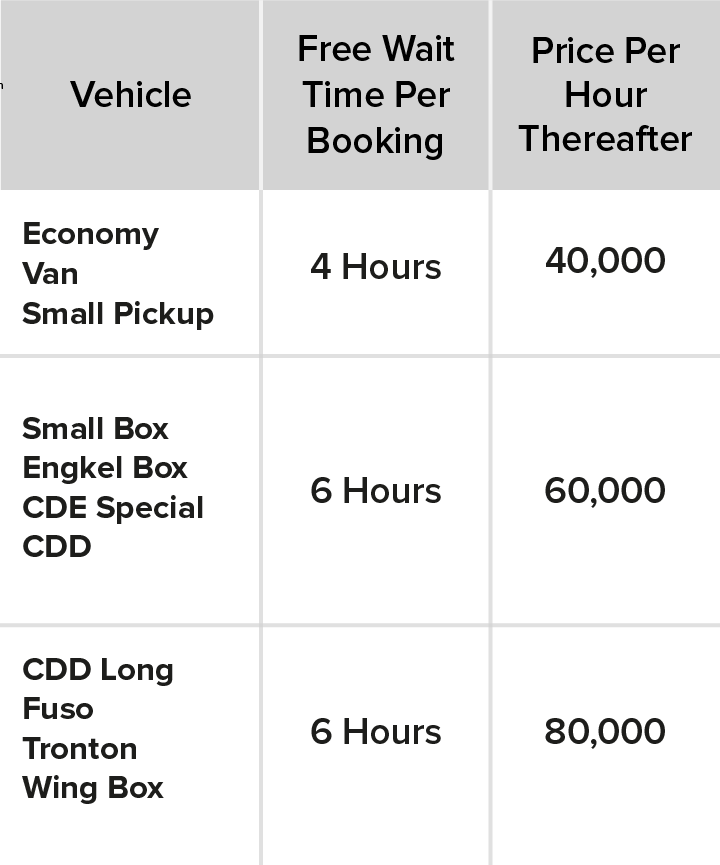 * Price per hour of waiting time or a portion thereof.

Learn about Extend Wait Time for intracity bookings HERE.