×
Perusahaan Bisnis Ekspedisi Pengiriman Kargo & Kurir (Update 2022)
Intracity cargo delivery is in our DNA. Deliveree is a cargo service built for businesses seeking the affordable best cargo company in Indonesia. Our Business Account provides speciality services to high volume bookers to support Jakarta cargo delivery.
Deliveree's cargo company has a Business Account specifically designed for business owners in Jakarta, Bandung, Surabaya and the whole Indonesia that offers efficient logistics service solutions. Through the Deliveree Business Account, owners of cargo and logistics companies, corporations, SMEs, restaurants, physical store owners and online, can get many benefits of shipping cargo for your business. In addition, the 3PL (Third Party Logistics) company can also use Deliveree's Business Account as their partner for providing and fulfil their cargo for urgent business needs. Here are some of the benefits of joining Deliveree's Business Account: Intracity Jakarta Cargo Delivery Service and to the Whole Java, Bali, Lombok and Beyond Especially for Deliveree Business Account customers, you can book our service for sending goods intracity or between cities with selection of our complete vehicles. This cargo service of ours can be booked from Jakarta, Bandung, Surabaya and other major cities in Indonesia to everywhere in Java, Bali, Lombok and more. Monthly Invoicing Specialized for Business. Forget about the difficulty of preparing coins to pay for regular cargo delivery. You can order Deliveree at any time, and pay the total bill at the end of the month or by deposit. Returns of Documents and COD This service is available just for our Business Account customers. Within one business day and any documents will be sent directly to your office. Deliveree also provides 100% guarantee of this document return and COD feature for businesses. Cargo Insurance Worth millions! Especially for business customers, Deliveree provides cargo insurance for every booking you made with us. By that, your intracity Jakarta cargo Delivery, Bandung, Surabaya and beyond will be guaranteed by Deliveree. Private Fleet Or what we call special fleet requirements for businesses are also available in the Deliveree Business Account. If you need a specific truck delivery service that is not yet available on our platform, Deliveree is ready to provide your business needs. No need to worry on your cargo delivery fulfilment. Process Mapping To ensure that the customer's cargo service needs are running well, especially with industry requirements that are different from each other, Deliveree provides a mapping process for business customers. After joining Deliveree Business Account, our operational team will contact customers and do the surveys. With it's process mapping, the driver who takes the booking will understand the details of customer's needs. Favorite Driver This features makes it easy for customers to choose their favorite driver. If you have Deliveree driver which you think is well-understood of your delivery needs, you can simply mark this driver as your favorite. With this feature, the Deliveree system will prioritize your favorite driver to receive your bookings. Business Customer Dashboard Forget the hassle of making order from app or smartphones. By joining Deliveree Business Account, you can arrange booking directly from the dashboard of Deliveree's webapp. From business dashboard, you can place several of your staff to manage the shipment of office cargo. For businesses who want to get the best delivery cargo company in town, you may download our app on Google Play Store or Apple App Store. Download now and schedule your delivery with us. If you find any difficulties, do not hesitate to contact our customer service via live chat in app or email support.id@deliveree.com.
Akun Bisnis
Keuntungan Gratis

Tagihan
Bulanan

Asuransi
Rp 1 Milyar
Oleh AXA

Pengembalian
dokumen
& COD
(berbayar)

Proses Pemetaan Khusus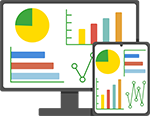 Dasbor & Analisis Bisnis

Peralatan dan SOP Khusus

Armada Dedicated Tersedia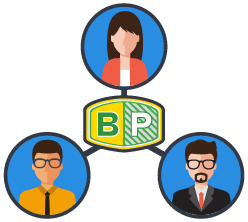 Akun Bisnis Multipengguna
Video Penjelasan
Untuk Bisnis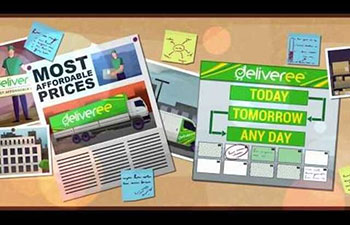 Tertarik?
Waktunya beraksi