×
Long haul cargo delivery service area covers route between key cities in Thailand.
Deliveree supports a delivery service area across all of Thailand. This includes cheap express goods delivery from Bangkok Metro to major cities such as Ayutthaya, Chiang Mai, Chonburi, Phuket, and Rayong.
With the increasing logistics needs of business owners from various industries, Deliveree continues to expand its service area. In addition to providing express courier services for same day logistics in Bangkok Metro, Deliveree's express courier is expanding its service area nationwide. Deliveree is keen to introduce long haul delivery services from Bangkok Metro to anywhere in Thailand. All Deliveree's 4-wheel and 6-wheel vehicles are available for long haul delivery services in distance-based rate and fixed prices. If you need services to distribute goods to Chonburi, Rayong, Ayuttaya, Chiang Mai or Songkla, and other big cities in Thailand, Deliveree trucks are ready to serve your cargo shipments exclusively, without combining the cargo with other customers. Learn more about our estimated prices of long haul cheap cargo delivery service here. Keep in mind that Deliveree's courier price list is different with other delivery service provider. The price is customized based on the route and distance of cargo shipments, types of trucks, and other details service. Our long haul delivery services is available on Play Store and App Store. Download now and schedule your delivery with us. If you have any questions, do not hesitate to contact our customer service via Live Chat in app and website or email us at support.th@deliveree.com.
BANGKOK AND ALL OF THAILAND
Our wide coverage gives you access to delivery services from Bangkok Metro to the whole country. And with thousands of drivers, we make sure there're always vehicles for your on-demand logistics needs.

Check Address
Click Below
Pickup Cities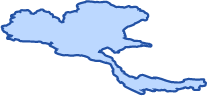 Destinations Available