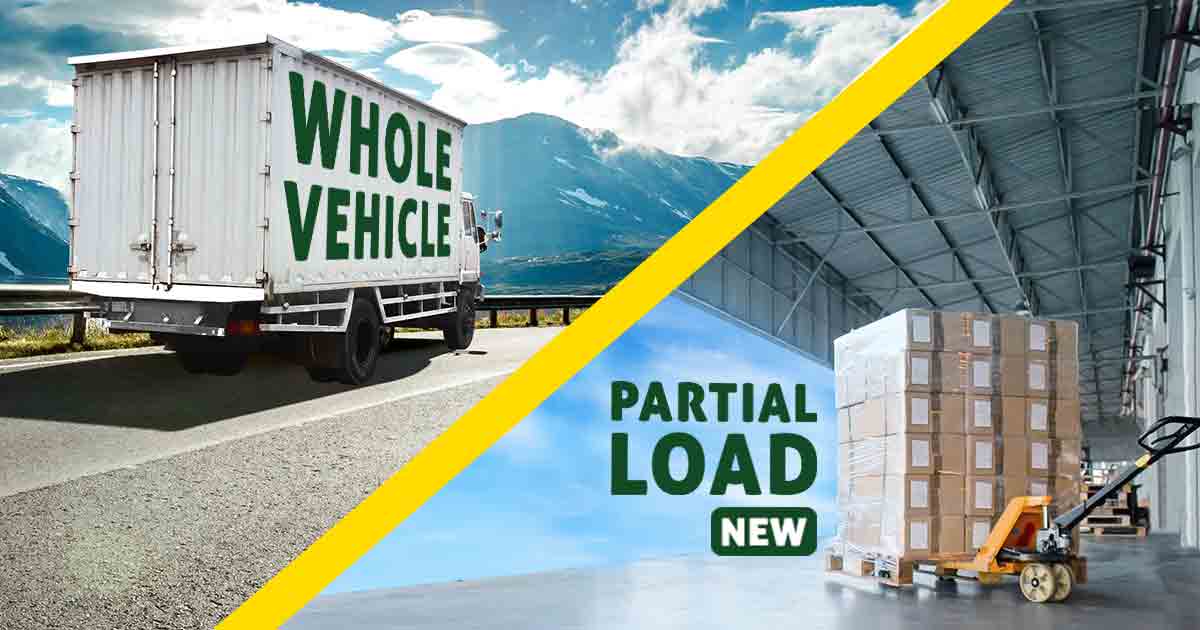 Delivere offers 2 main services which are full vehicle (FTL) and partial load (LTL). Choose either service using the selector at the top of our app screen on step 1 of our booking process. Read below for an overview of each service including a table highlighting key differences.
A. Whole Vehicle
FTL = Full Truck Load
Our whole vehicle service allows you to book a vehicle from our wide fleet selection and fill that vehicle's cargo hold up to its stated limit. Key advantages of our whole vehicle service is full control over the loading and cargo hold utilization, availability for on-demand and same-day, full control over routing plan including as many drop-off points as you wish, and generally faster deliveries (because every stop the vehicle makes is for you).
B. Partial Load
LTL = Less Than Truck Load
Our partial load service allows you to send just a load without having to book a whole vehicle. Input in our app the type of goods, dimension, and weight and we'll load your goods along with other client goods going on a similar route to give you the best co-load prices available in the market. Key advantages of our partial load service are highly competitive pricing so long as you can wait for next day pickup, stay flexible regarding your pickup times, and can accept a longer delivery time (because your driver will be makes stops to drop off other customer goods as well as yours).
C. Comparison Table
| Features | Whole Vehicle (FTL) | Partial Load (LTL) |
| --- | --- | --- |
| Price | Pay by vehicle type | Pay by load size & weight |
| Selection | You pick the vehicle | We pick any vehicle with enough space |
| Capacity | Cargo hold is dedicated for you | Cargo hold is co-loaded with other loads |
| Control | Fill up the vehicle as you wish | Send your load based on weight & size |
| Service | Custom | Door to door or loading bay |
| Pick-up | Earliest is same-day | Earliest is next-day |
| Routing | Vehicle goes direct to destination | Vehicle is routed with other stops |
| Speed | Direct to destination | Same-day or next-day most routes |
| ETA | Precise pickup, delivery times | Pickup, delivery time windows |
| Support | CS live support 24/7 | CS live support 24/7 |
| Insurance | Available | Available |