If your booking requires your driver to use ferry any time after pickup and before final destination, your driver can pay the ferry fee and get reimbursed by you afterwards.
Select this option in step 2 of the booking process under the reimbursement section, scroll down and select the option titled Ferry.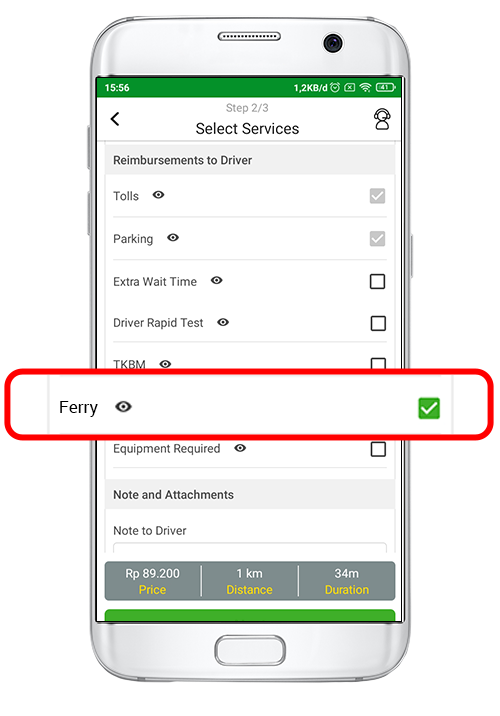 Be reminded you are never required to pay ferry fees for the driver to arrive at your pickup or to return home after your last destination. Any such ferry fees are the responsibility of the driver.
If you know the amount of the ferry fee, please include this in your booking notes so your driver can prepare the money.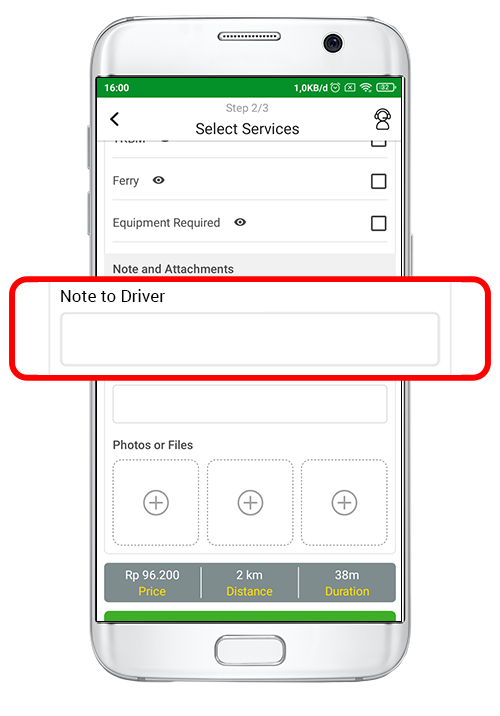 If you don't know, it's no problem. Your driver will reference this site to calculate the ferry fees and have the money ready to pay for them. 
Site : https://www.indonesiaferry.co.id/
Hotline : 021191
If you have questions or require support, our CS is on standby to assist 24/7. Chat with us from within our app by clicking the CS icon in the upper right corner of the screen. 
For Customers Paying Cash
Once your driver has paid the ferry fee and completed your booking, he will present the amount and receipt to you for reimbursement. 
For Customers Paying Invoice
Once your driver has paid the ferry fee and completed your booking, your driver will upload the amount and receipt into the app for your verification. After verification, this amount will appear in your booking fee summary and in your invoice. Don't forget to approve your driver reimbursements within 24 hours of booking completion.