Welcome to our page! A warm greeting from Deliveree to you all, Arek Suroboyo or Surabayans!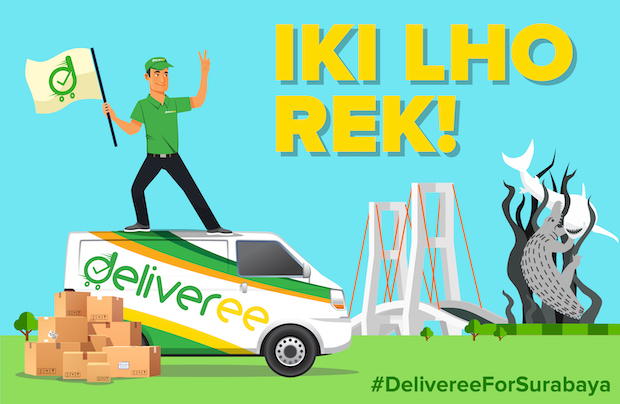 It's been a great 4 years for Deliveree, the leading trucking services provider in Indonesia, with a very strong presence in Jakarta and Bandung. Now your beloved city, Surabaya, is a part of our family. We deliver anywhere in Gresik, Sidoarjo, and Surabaya.

Vehicle
Price
Capacity
Dimension

Wing Box

18.000 kg

L: 9.3m

W: 2.5m

H: 2.5m

Tronton

15.000 kg

L: 6.3m

W: 2.3m

H: 2.2m

Double Engkel

3.200 kg

L: 4.2m

W: 1.8m

H: 1.75m

Engkel Box

2.000 kg

L: 3.1m

W: 1.6m

H: 1.6m

Small Box

800 kg

L: 2.37m

W: 1.55m

H: 128m

Pickup

600 kg

L: 2.35m

W: 1.58m

H: 1.2m

Van

600 kg

L: 2.1m

W: 1.5m

H: 1.2m

 

Economy

150 kg

L: 1m

W: 0.9m

H: 0.75m
Book Deliveree to send your goods from Surabaya to anywhere in the city, or to anywhere in Java. We have several vehicle types to deliver anything from boxes of furnitures, building materials, caterings, hampers, to your personal deliveries. And, don't you worry about the price! Deliveree has been trusted as a professional delivery service with the most competitive price on the market because you only need to pay for what you use.
To keep our driver's quality, Deliveree works only with best drivers in the city who have been trained professionally to provide a full delivery service to customers with the easiest, fastest, and most reliable access. Our drivers will also cover goods and cargo delivery from cities around Surabaya such as Sidoarjo, Gresik, to Lamongan.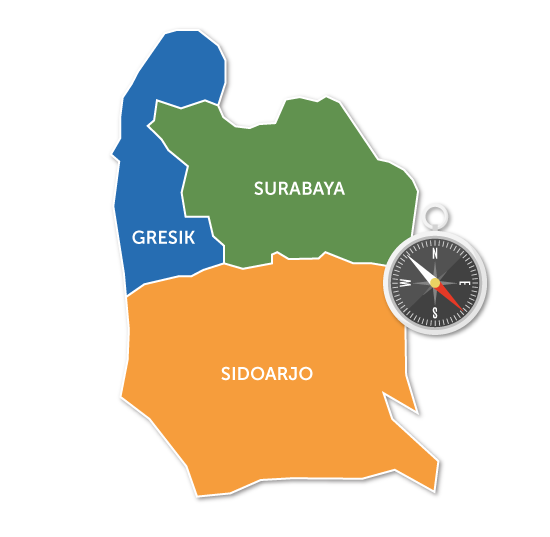 For business owners who have more specific and additional requirements for your cargo shipments, we have a Business Program that is customized to fit every business needs. By joining this program, you will receive a guarantee COD and POD same day return, and also an insurance up to IDR 400 Million at no additional cost. Visit  Business Program page to find out how our professional delivery service Deliveree can bring a great advantage for your businesses.
If you need more information about our delivery service, Live Chat our Customer Service 24 hours everyday, from your mobile application or Deliveree webapp. You can also reach us via email to support.id@deliveree.com.