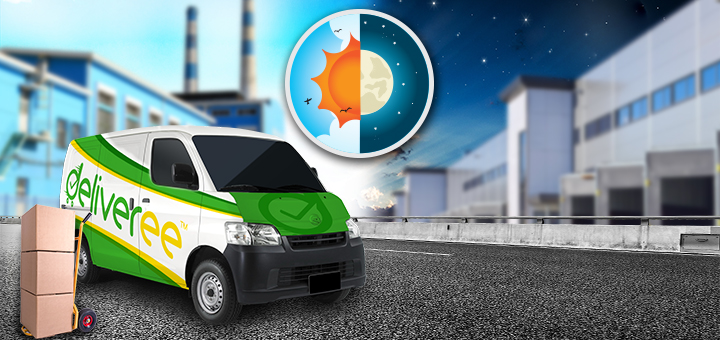 10 hrs fixed price for JKT, 6 hrs fixed price for BDG, 8 hrs fixed price for SBY 
Unlimited distance and stops 
Full service loading and unloading 
Other reasonable tasks on request 
Pickup & dropoff in same Service Area 
Inclusive of parking & tolls (see below) 
OT beyond full day hrs available (see below) 
Extra helpers available (see below) full day

Take advantage of all that a Full Day booking has to offer while staying within our Service Area.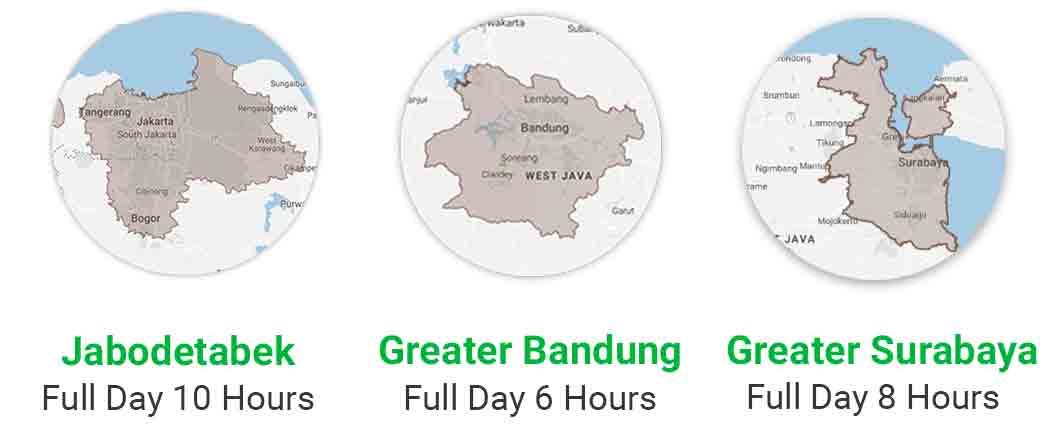 Standard Service
Your price is all-in including your driver's time, vehicle use, fuel, full loading at pickup, and full unloading at each stop.
This also includes the driver's obligation to load at pickup and unload at destination.
Special Help
Your price is inclusive of Special Help. Special Help is all the work included in standard service plus allowance for greater carrying distances and physical work to accommodate your needs. More info
Parking & Tolls
Your price is inclusive of free parking and tolls up to a limit per vehicle.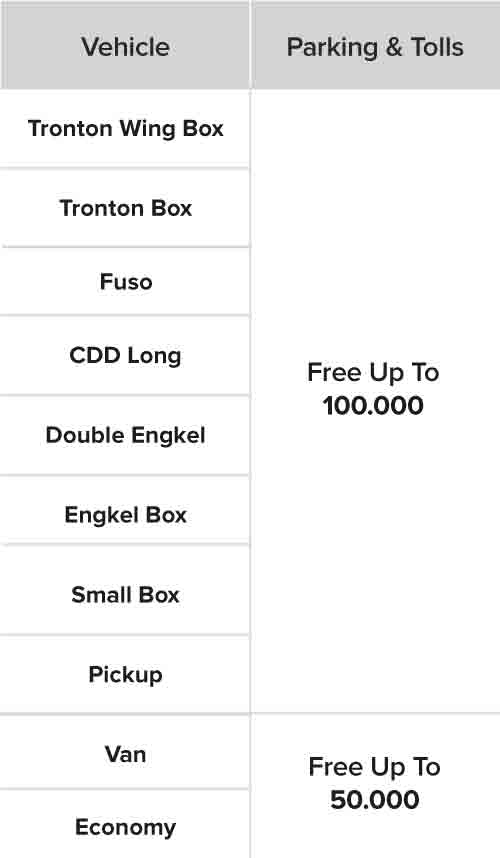 Extra Helpers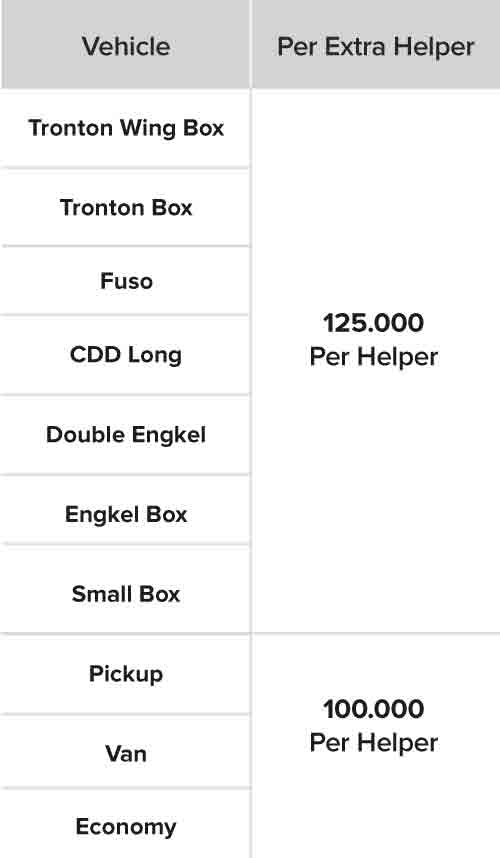 Overtime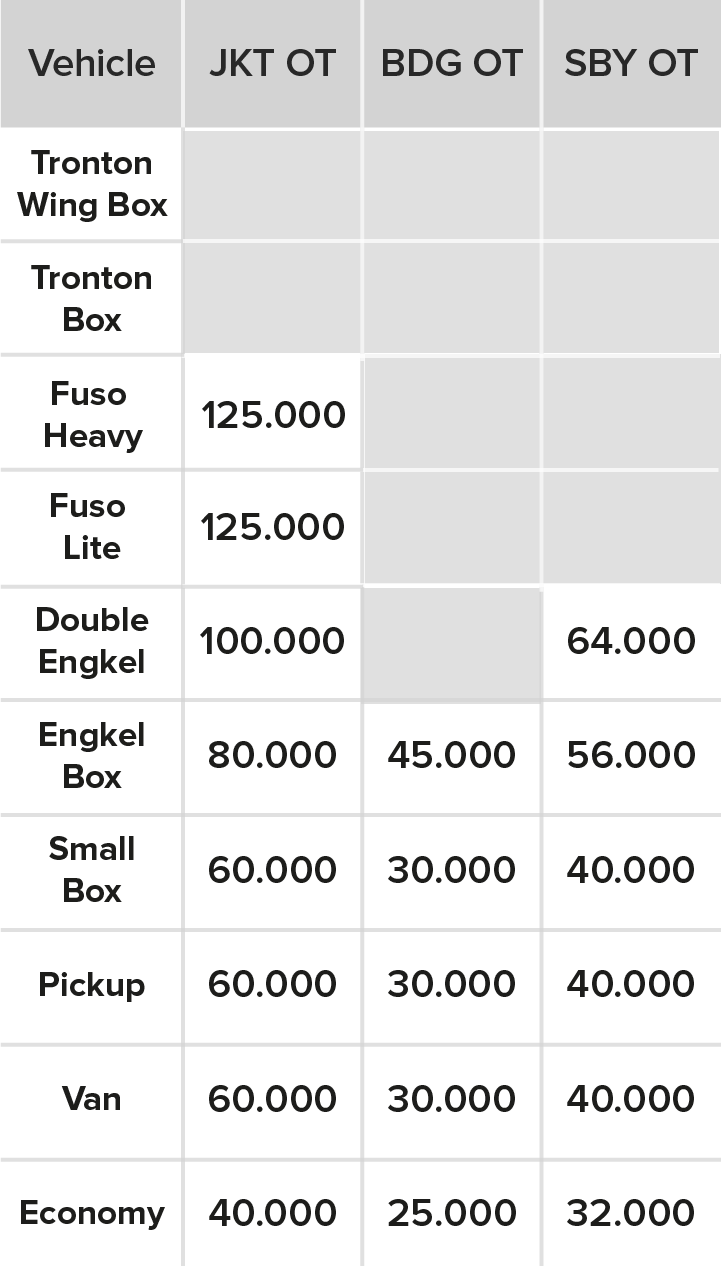 Note: Overtime applies only if you exceed 10 hours for Jakarta, 6 hours in Bandung, and 8 hours in Surabaya.