Warm greetings to all of you Arek-arek Suroboyo! After successful years in Jakarta, we're finally launch our service in September. Deliveree is launching its Surabaya logistics service to your doorstep. Keep reading to find out more about our popular delivery service.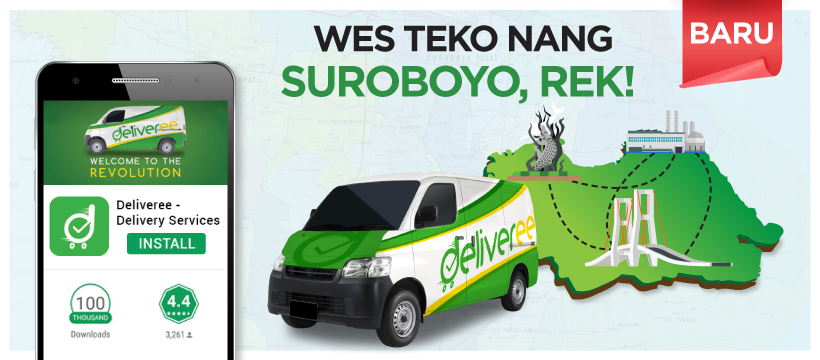 Our Surabaya logistics, expedition, and cargo services will be powered by our popular delivery app. Combined with our feature rich service experience, it's easy to understand how we have become Indonesia's leading logistics app for businesses and individuals.
Full service pick up and delivery
Full service loading and unloading
On call or schedule ahead
Live tracking of you delivery service
24/7 Live Customer Support
Free insurance

Try our logistics services by booking an engkelbox truck, pickup truck, van or economy car at affordable prices. Our low prices guarantee assures you will get the best possible price when transporting your Surabaya cargo.
Starting

Thereafter


Engkel
Rp 210rb
first km
Rp 7rb
per km

Pickup
Rp 65rb
first km
Rp 5rb
per km

Van
Rp 65rb
first km
Rp 5rb
per km

Economy
Rp 28rb
first km
Rp 4rb
per km
Also try our Full Day fixed price for an unlimited use 10-hour day at prices that will beat any competing Surabaya truck rent or car rent.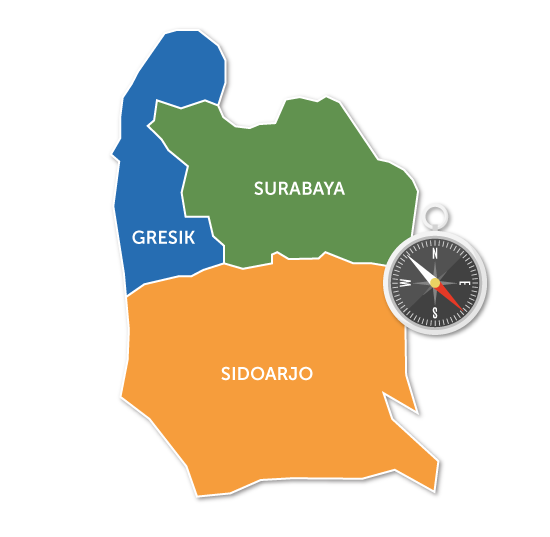 Kebomas to JMP (17 km)

Engkel
Rp 328rb

Pickup
Rp 150rb

Van
Rp 150rb

Economy
Rp 96rb
Tanjung Perak to SIER Rungkut (21 km)

Engkel
Rp 356rb

Pickup
Rp 170rb

Van
Rp 170rb

Economy
Rp 112rb
Margomulyo to Jemursari (23 km)

Engkel
Rp 370rb

Pickup
Rp 180rb

Van
Rp 180rb

Economy
Rp 120rb
Kedungdoro to Sidoarjo (29 km)

Engkel
Rp 391rb

Pickup
Rp 195rb

Van
Rp 195rb

Economy
Rp 144rb

Rp 400 million free commercial insurance
Post-pay monthly invoicing
Special CS business service hotline
Cheap COD & POD services
Service customization to your needs
Learn more HERE.