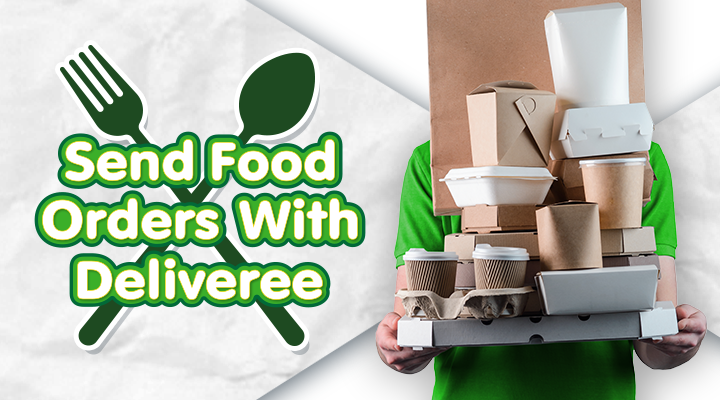 Thai food is known across the globe for its interesting spices and flavors. And Thai people are even more known for celebrating the rich culture found in their cuisine. Even more so, Thailand is dubbed as the "Kitchen of the World." Obviously, food industry in Thailand is not the kind that allows itself to get left behind. In a country where food businesses are booming, tight competition is inevitable. Luckily, Deliveree is a delivery company that accepts food transportation—the kind that can provide reliable delivery services to different kinds of food business owners.
Deliveree for fast food and restaurants Big fast food corporations have their own motorcycle fleet to deliver their food that their customers ordered on the phone or online. But with Deliveree's affordable services, even small fast food chains and small restaurants can now offer food delivery to their customers. Our motorcycle for rent can guarantee fast but safe delivery service for your food products.
Deliveree for cakes and baked goods Of course, Deliveree does not only have motorcycles for rent. Our large fleet includes economy cars that are suitable for delivering cakes and other baked goods from bakeshops to the customers' homes. With the economy cars' air-conditioning and protection from pollution and road bumps, your baked goods will remain fresh and your multi-layer cake will remain standing.
Deliveree for catering services The economy car is also Deliveree's food delivery vehicle for business owners of food catering services. Deliveree can accommodate different volumes of food in a delivery because our economy fleet option has two car models available, namely sedan and hatchback.  The economy cars' compact built will keep the food packages intact. The cars' small sizes can also provide delivery driver partners an advantage during heavy traffic by taking narrower alternate roads to get to the venue on time. So if you are a small-to-medium food entrepreneur and you think we might help improve your business, just download our delivery application called Deliveree App.
Enroll your business under our Business Program and experience quality logistics services for your food products.