My Locations feature allows you to save and manage frequently-used locations in the app. Saved locations can easily be accessed when booking your deliveries, which will make your booking experience even  faster and more convenient. 
How To Use My Locations Feature
How to Access My Locations Feature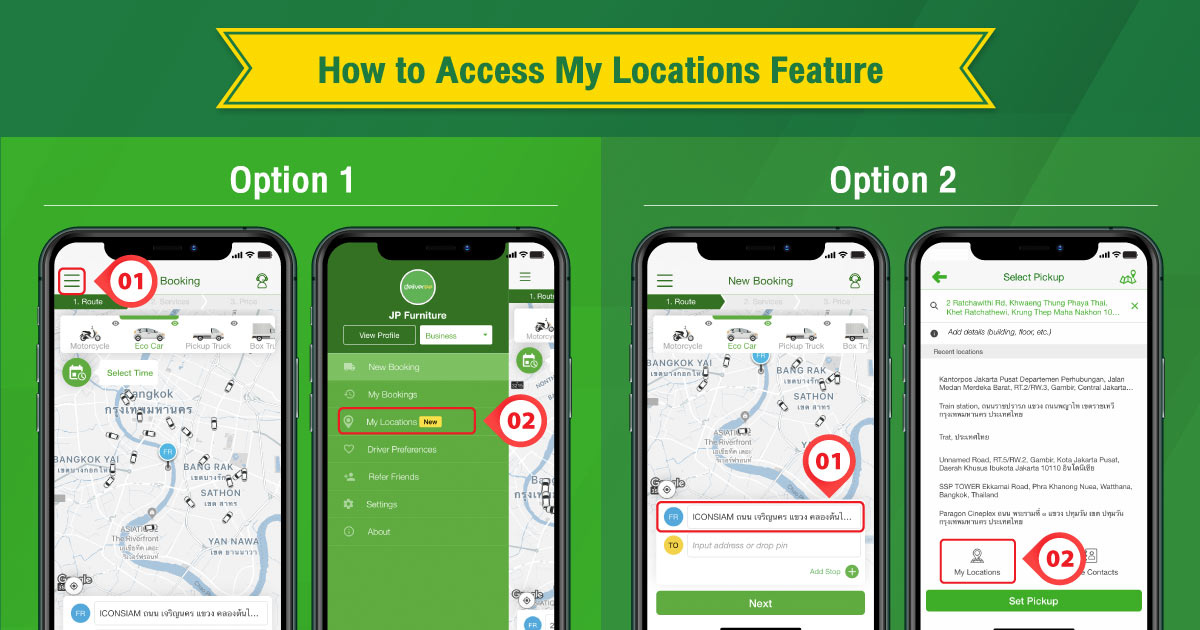 1Go to the top left menu and click "My Locations"
2In the New Booking page, click to input address and select "My Locations"
1After accessing My Locations feature, click "New Location" in the bottom right corner 
2While placing the booking, after pinning location in the map, click "Create My Locations" 
When creating new locations, you can add additional information including location name, PIC contact and location notes for easy reference.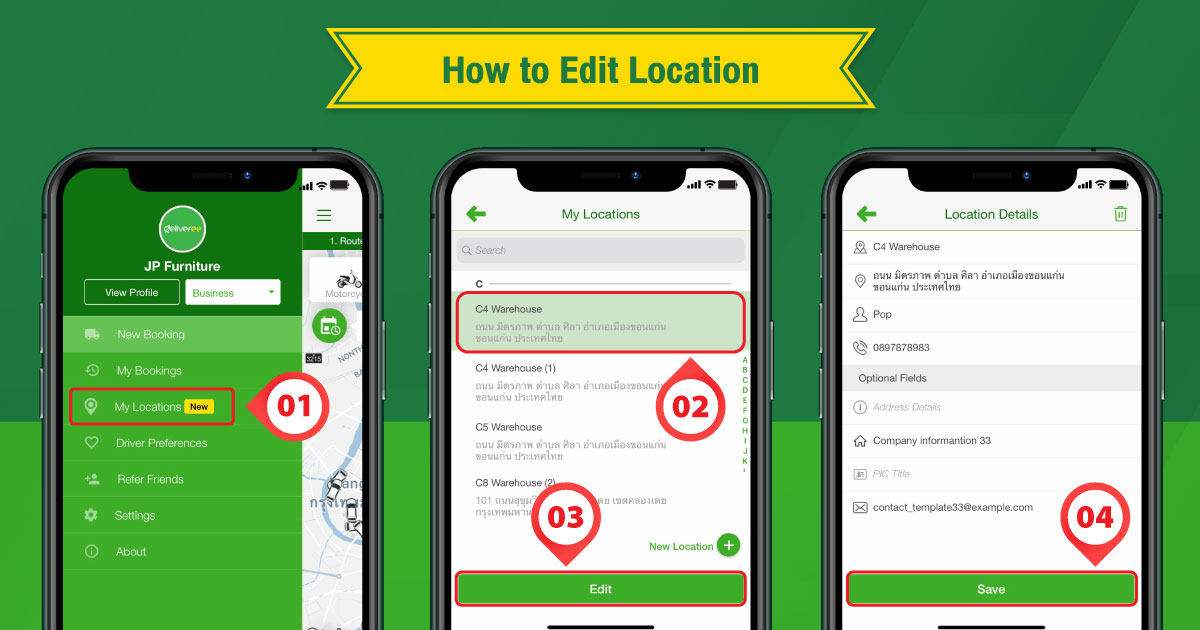 Step 1: Go to My Locations feature 
Step 2: Select the location you wish to edit
Step 3: Click "Edit" at the bottom
Step 4: The system will show all details about the location earlier saved. Edit  information fields that you want and click "Save".
For customers who have both personal and business accounts, you can transfer the saved locations from your personal to business accounts.
How to Copy Locations from Personal to Business Account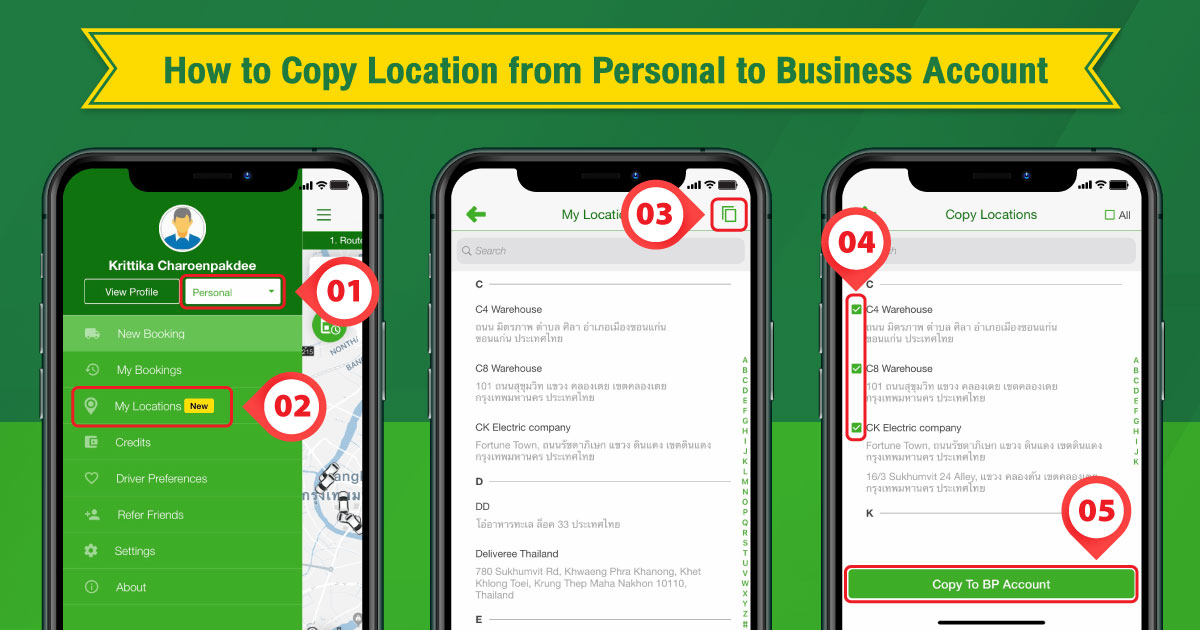 Step 1: Make sure you log-in to your personal account
Step 2: Go to My Locations feature
Step 3: Click the copy icon on the top right corner
Step 4: Select the addresses that you wish to copy 
Step 5: Click "Copy To BP Account"
If you have more than one business accounts, you can specify the business account that you wish to copy the address to. 
For further inquiries, you can contact our customer service everyday from 5:00 AM to 10:00 PM at 02-105-4400, in-app chat or email to support.th@deliveree.com.