×
Our intracity service area includes truck rental in Bangkok Metro.
If you are looking to rent a truck for home-moving or simply needs to make goods delivery, Deliveree is the perfect courier service provider for you. We make express deliveries in Bangkok Metro, which means we can have a vehicle pickup your goods anywhere in Bangkok and metropolitan areas and delivered nationwide. More importantly, delivery fees are all-inclusive of vehicle, driver and fuel, no additional fees unless you request them.
Explore Deliveree's intracity service area for Bangkok Metro truck rental. Alternatively, learn more about other coverage zones and services within Samutprakarn, Pathumthani, Nonthaburi and nationwide. All truck rentals include driver, service, and fuel.
Deliveree's service area covers Bangkok Metro. See our maps on this page and feel free to use the address tool to determine if your location is covered. If you would like to rent an economy car, pickup truck, box truck, or 6-wheel truck with a pickup and drop-off location within our service area, Deliveree's drivers will provide a full service load, transport, and unload of your goods at an affordable price. This is all included in our Standard Fare pricing.
DELIVERING IN BANGKOK METRO AND NATIONWIDE
From Bangkok Metro to anywhere in Thailand, we provide you with the widest coverage of delivery for distance-based rate and the most affordable fixed price for major provinces throughout the nation.

Check Address
Click Below
Pickup Zone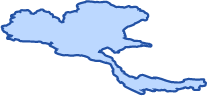 Destinations Zone
Sorry...
Please enter the correct address. Please contact us for more info.