Deliveree launches a special 2% cashback promotion for every completed bookings from now until July 31, 2022. Cashback credits can be used in your next whole vehicle booking at any time.
How to Get Cashback Credits
In the booking step 3, the app will display a tab with cashback amount from that booking. Once the booking is completed, cashback credits will automatically be top-up to your wallet.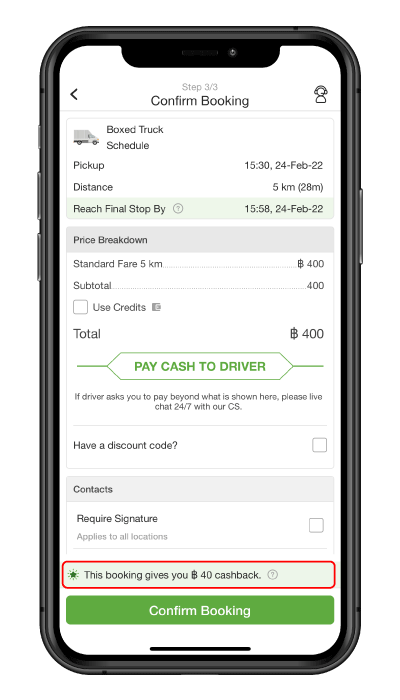 How to Check Cashback Credits
In the Wallet menu, the tab "Credits Available" will display the amount of credits available which includes the top-up credits by customer and the cashback credits.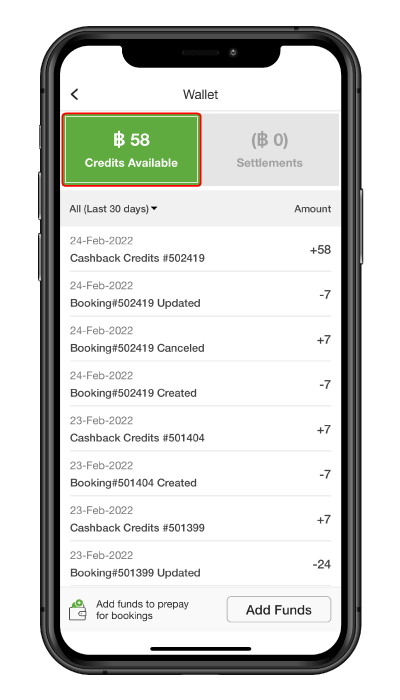 How to Use Cashback Credits
In the booking step 3, customers can choose to use cashback credits by ticking the box "Use Credits". In the case that the booking fee exceeds the credits, the amount the customer has to pay in cash to the driver is shown in the "Total".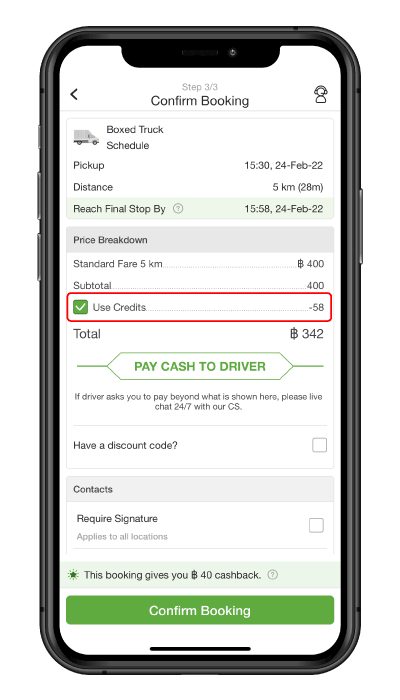 Cashback Credits Terms & Conditions
2% cashback is calculated from distance-based and full-day booking fee, excluding extra service and other fees.

Cashback credits have no expiry date.

Cashback credits cannot be exchanged for cash.

Deliveree reserves the right to change the terms and conditions without prior notice.