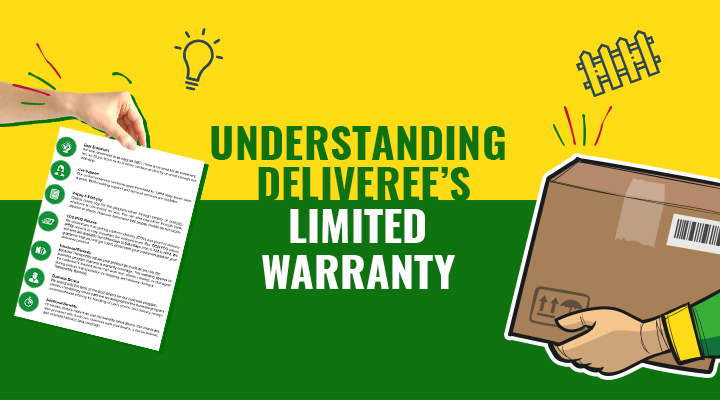 Lots of customer rent cars and trucks from Deliveree for their delivery needs every day. These users entrust their valuables to the care of Deliveree driver partners, confident that the company and its staff will do their best to protect their packages from harm until the packages reach their destinations.
We understand how our customers or users value their packages, which is why Deliveree implements a Limited Warranty Policy to further establish how much we take our courier services seriously.
What is Limited Warranty Policy?
Deliveree's Limited Warranty Policy is a policy that provides Deliveree customers and users the assurance that the amount of any of their package items that got damaged, lost, or stolen during shipping will be covered by the Deliveree company, provided that the damage and loss of the item was proven beyond reasonable doubt to be the delivery driver partner's fault.
Keep in mind that according to Section 6 of the Deliveree Terms & Conditions for Users, the company and the Deliveree driver partners will not be held liable for any loss or damage of the goods which is caused by the customer's failure to pack the package in a safe and appropriate way for its contents. Additionally, the driver partner cannot be held responsible if the cause of damage was a circumstance that the driver cannot control during the affordable delivery service.
Why is it called "limited"?
The Limited Warranty Policy is called "limited" because the Deliveree company can only cover the monetary value of damaged or lost goods up to a certain amount. The amount limit depends if the client is a business logistics client or a non-business client.
Is there a different warranty policy for Business Program clients?
Yes, there is. Although they are both called Limited Warranty Policy, the warranty policy that is applied to Deliveree Business Program enrollees has a higher maximum amount allowed, compared to the warranty policy applied to non-business customers. The Business Program Warranty Policy can cover up to Rp 400 million worth of damaged or lost goods.
If you still have any questions regarding Deliveree's Limited Warranty Policy, you can always visit our website to ask our customer service representatives, who are available for chat messages from Mondays to Sundays.